contact //
Constellar Holdings Activating impactful networks that connect you to global marketplaces for sustainable growth
Constellar Holdings
Activating impactful networks that connect you to global marketplaces for sustainable growth
In February 2021 it was announced that Singapore's Expo operator; 'SingEx' and Singapore Press Holdings; 'Sphere Exhibits' were merging to form a new regional MICE player. Tangible was awarded the prestigious task of rebranding and renaming the new business to reflect senior management's ambition for the business. The Vision was clear; to become a global leader in the MICE space through a combination of acquired and home-grown Intellectual Properties (IPs) in strategic MICE segments. Tangible engaged senior management, staff, partners and customer groups to test preference drivers, positioning options, personalities, brand architecture scenarios and naming constructs. This ensured Senior Management and the Board of Directors had sufficient inputs to make informed decisions.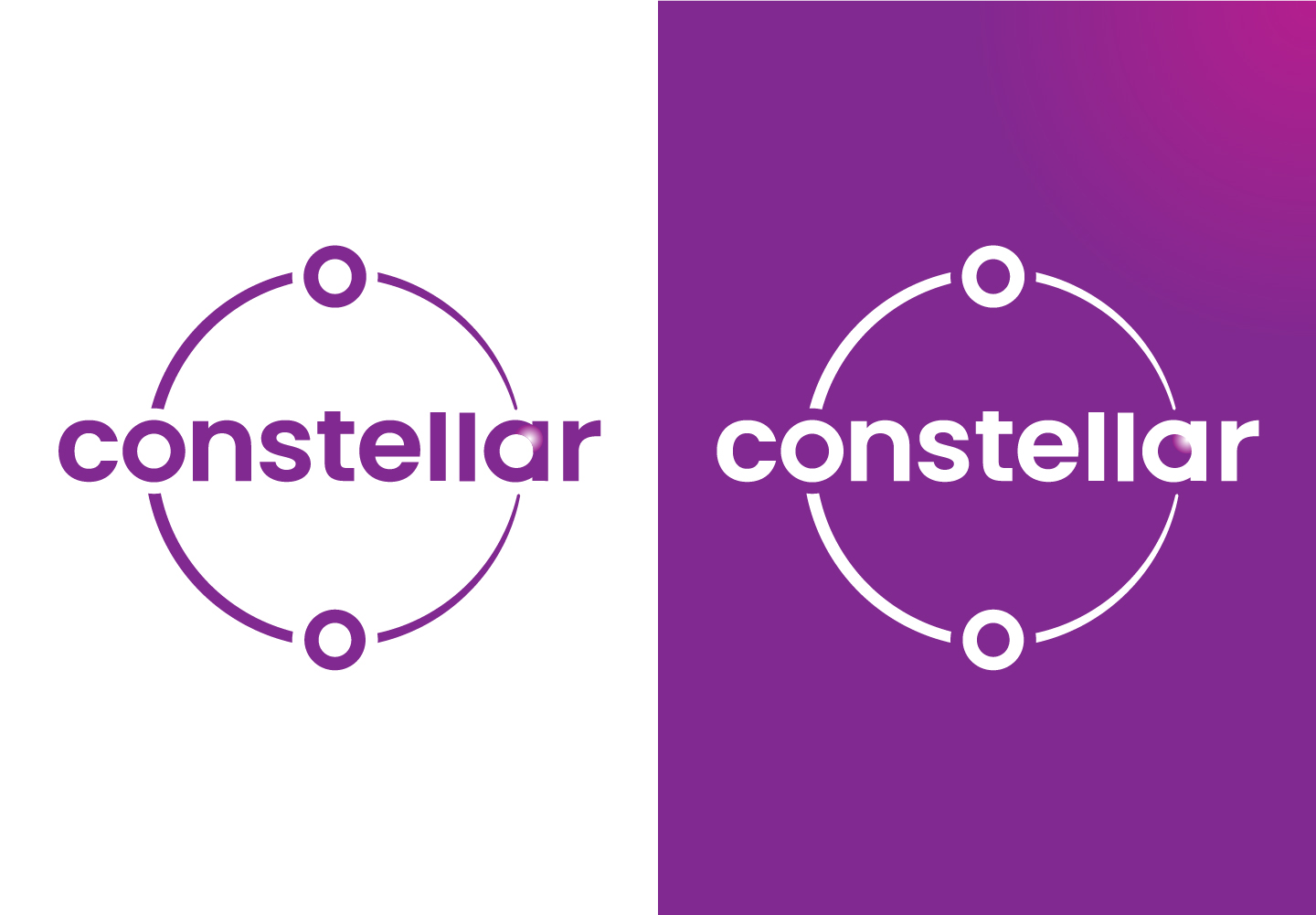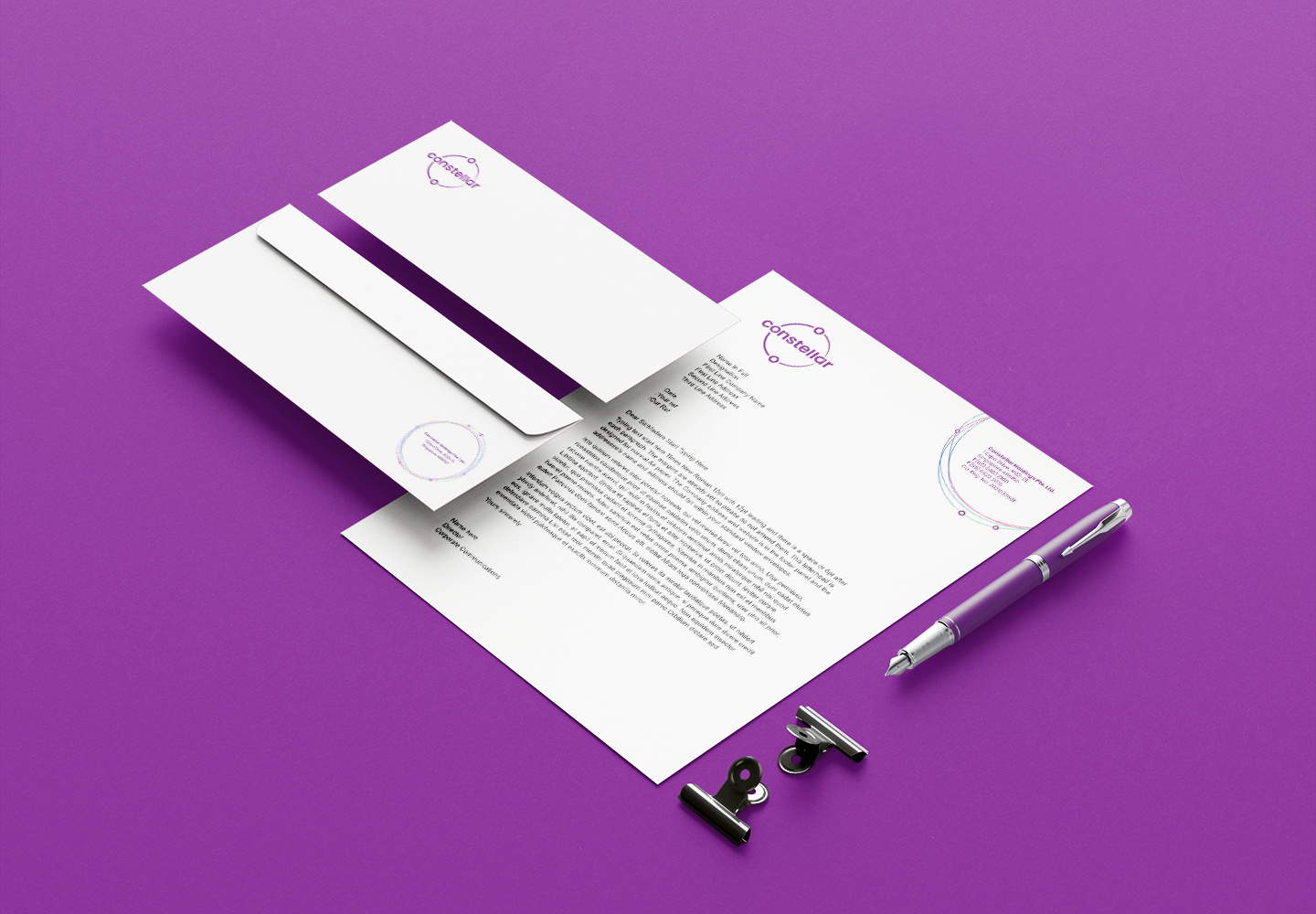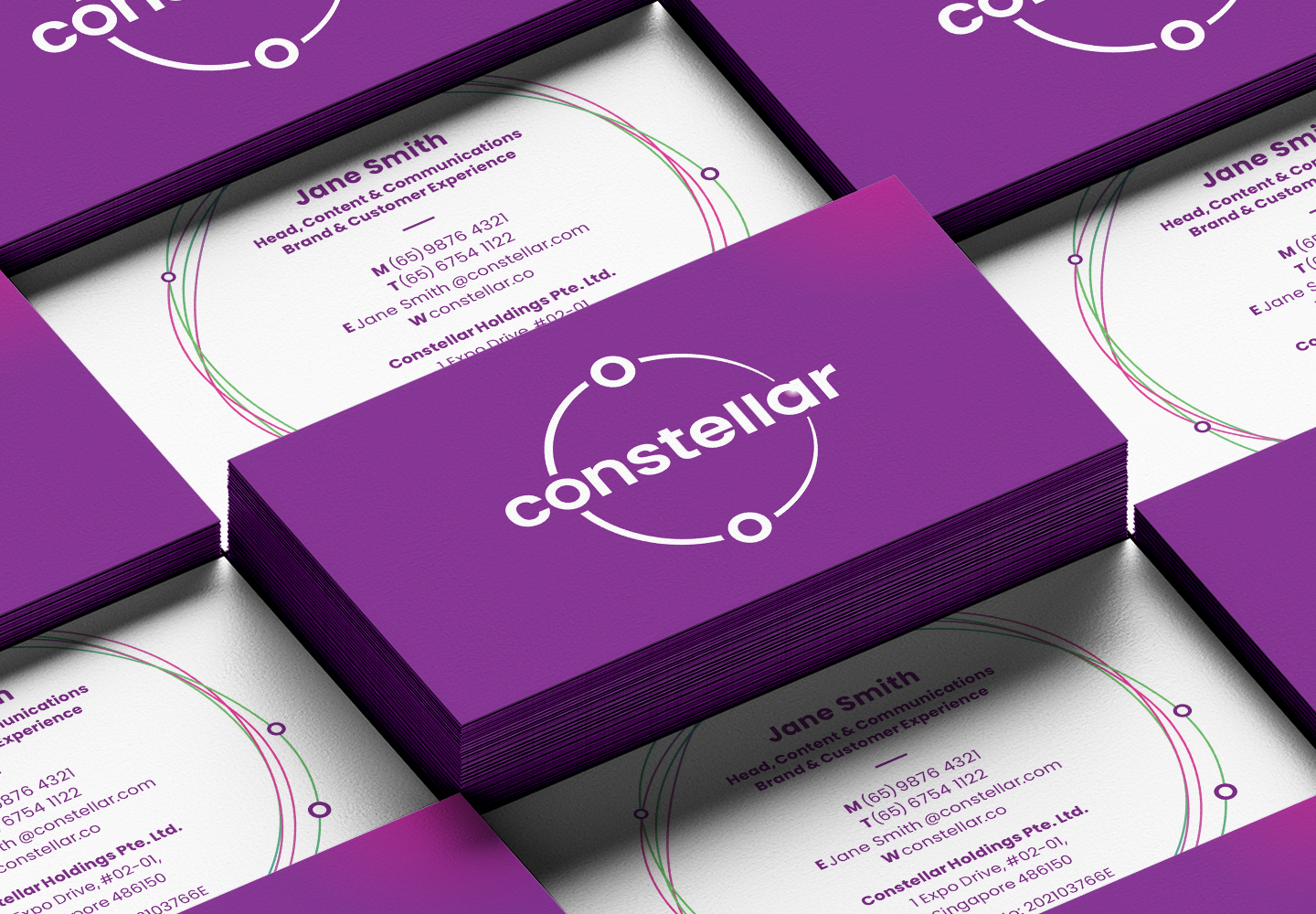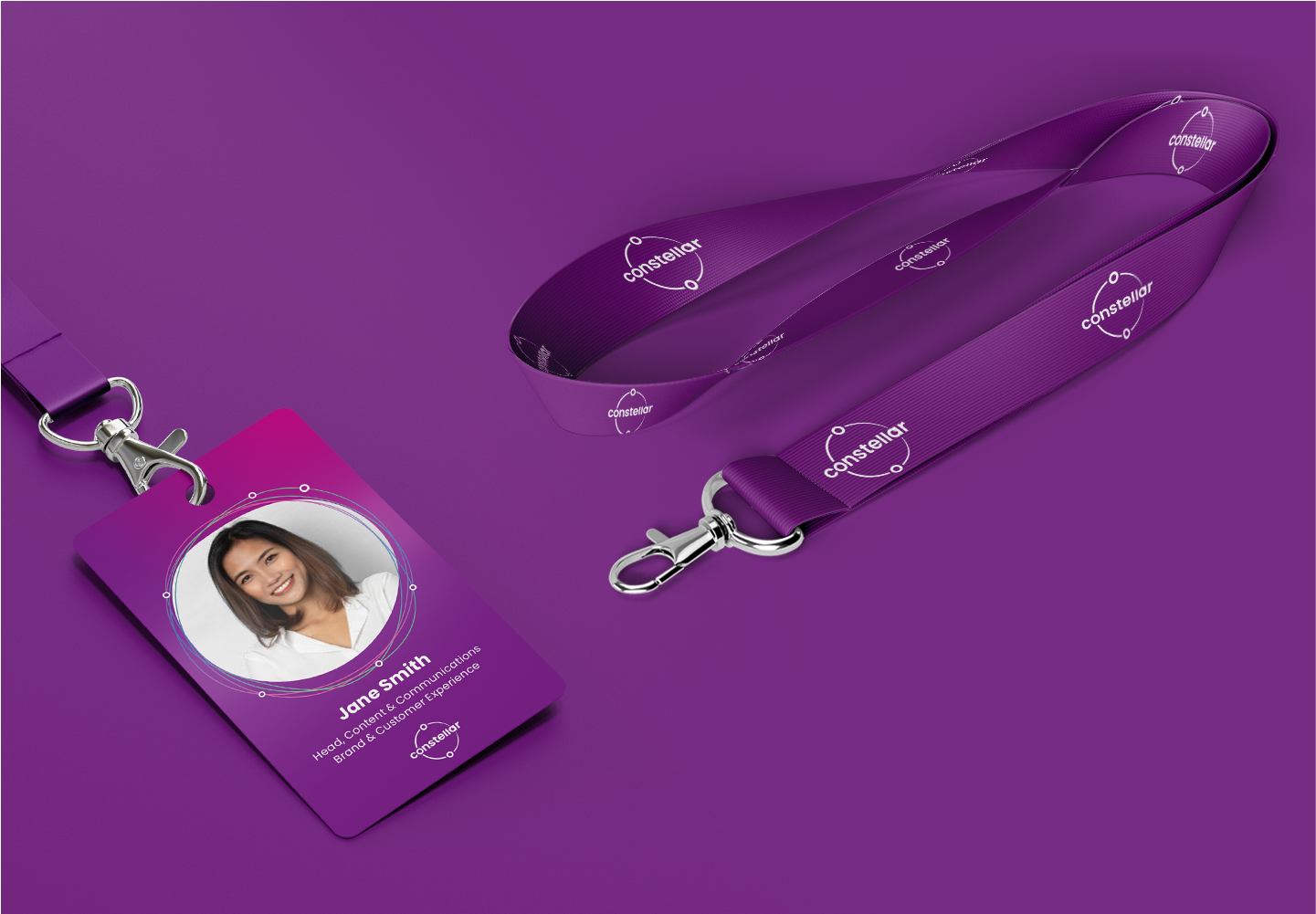 Marketing & Communications
The most pressing issue for management was naming, as the new entity had to be registered and announced in June 2021. Tangible used our proprietary naming construct to elicit stakeholder feedback, so by the end of the discovery phase the name 'Constellar' had been selected. Tangible then developed the brand identity and Visual Core Element system that brought the name to life and reflected the Global ambition.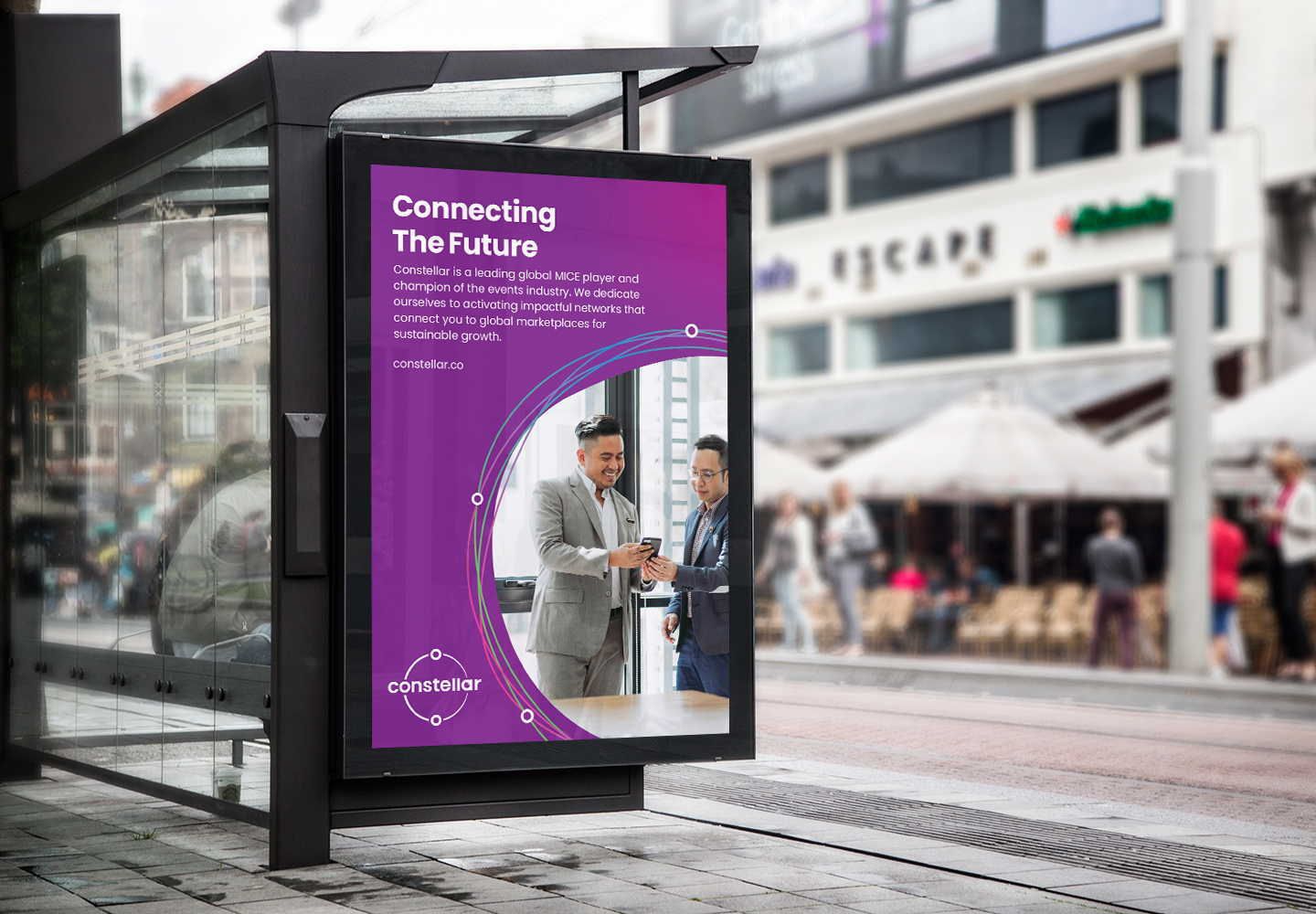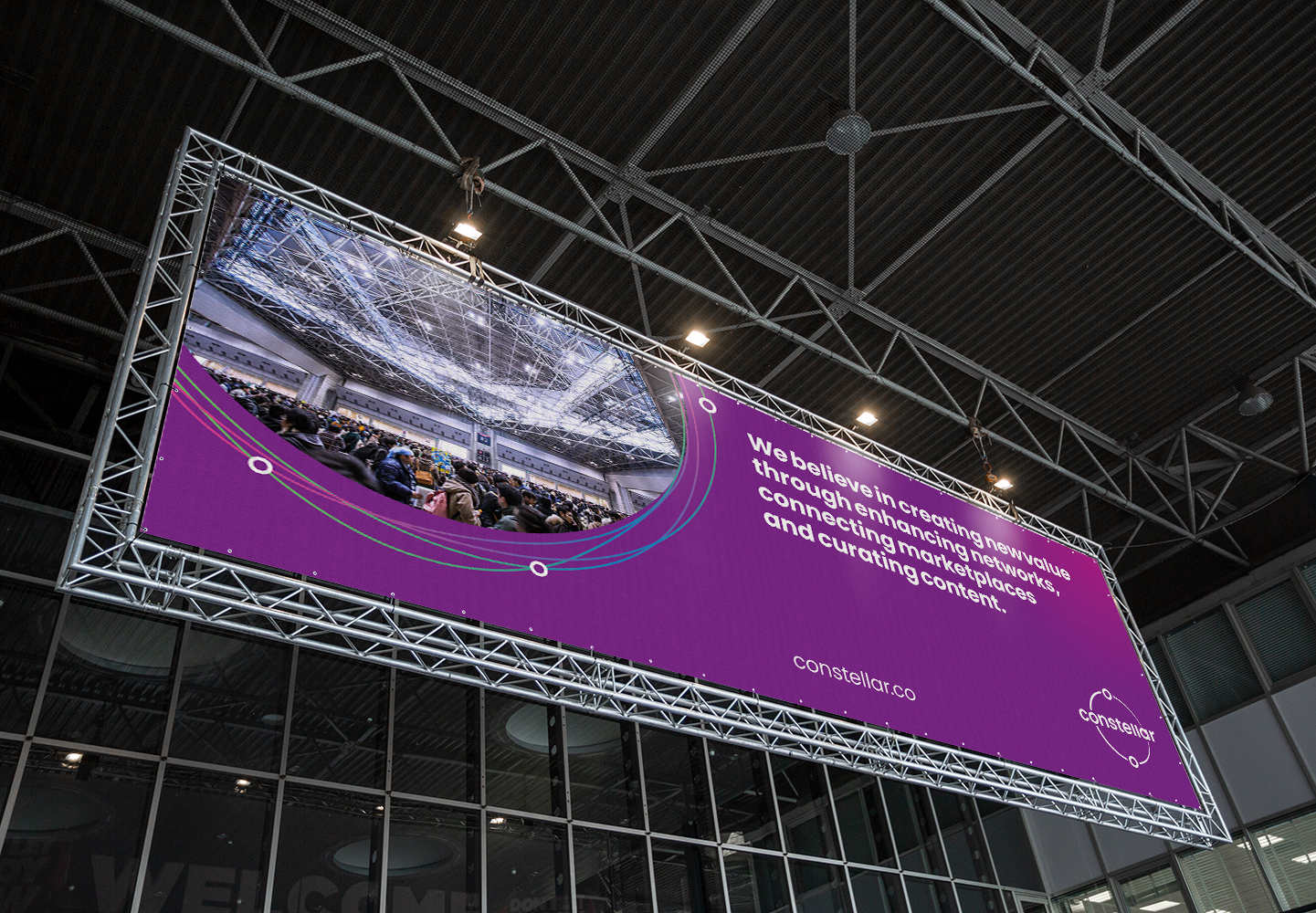 People & Culture
As Constellar is a merger of two existing businesses, aligning the culture was identified as critical factor for success. After engaging with employees during the discovery phase, Tangible developed a set of Core Values for Constellar to help shape both internal behavior and communications for the brand. The inquisitive, curious & questioning personality was also selected to encourage staff to explore and imagine new opportunities.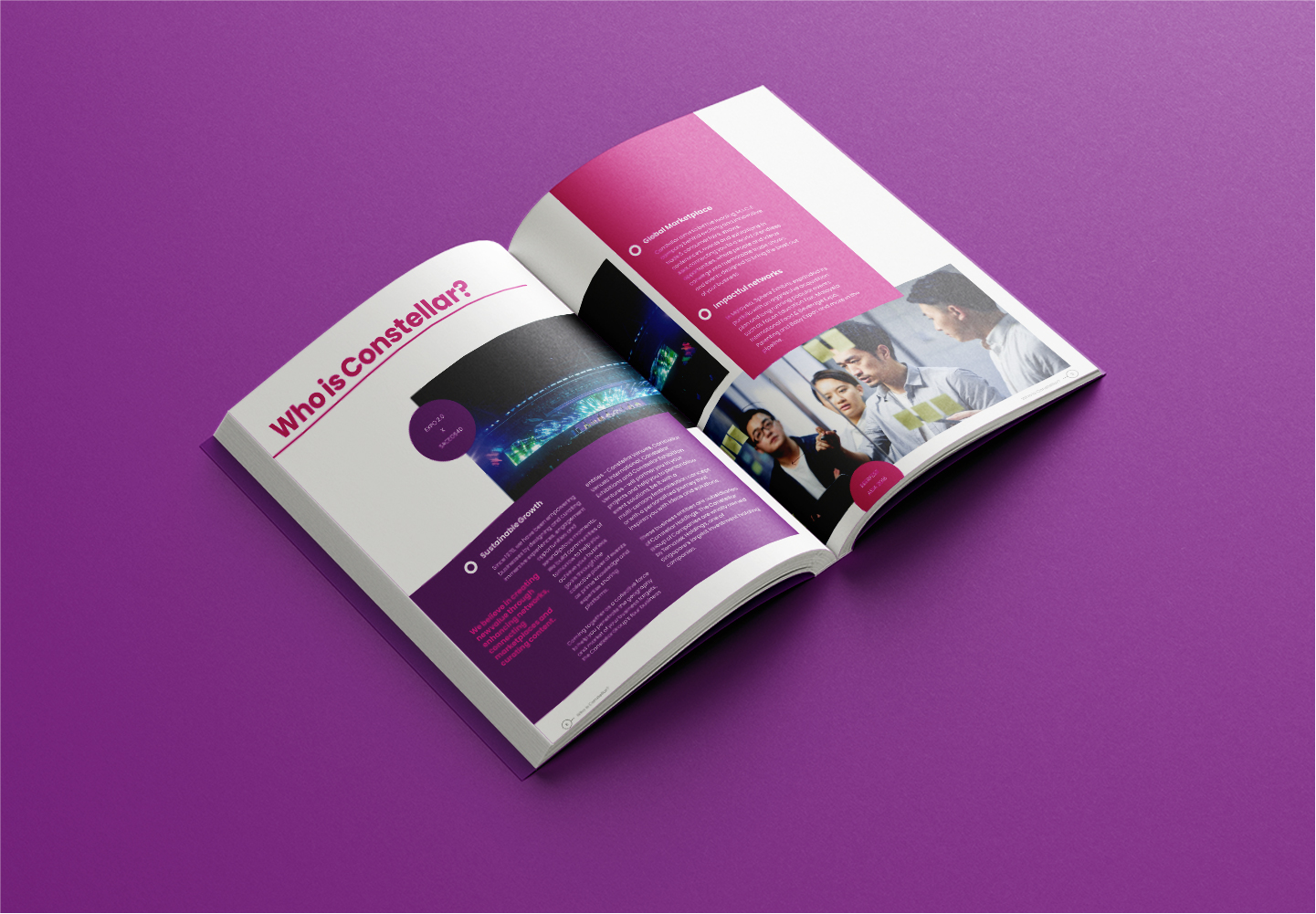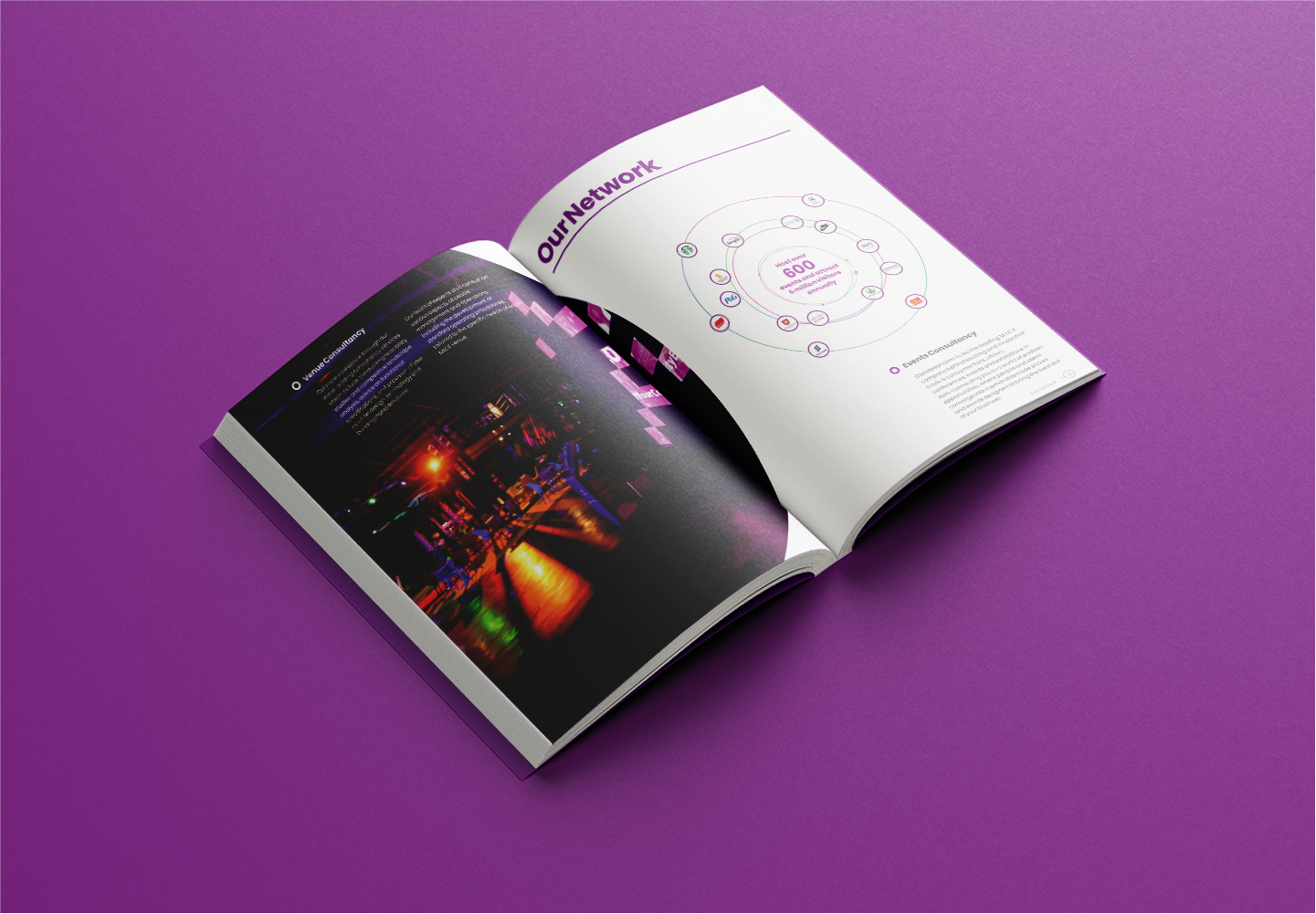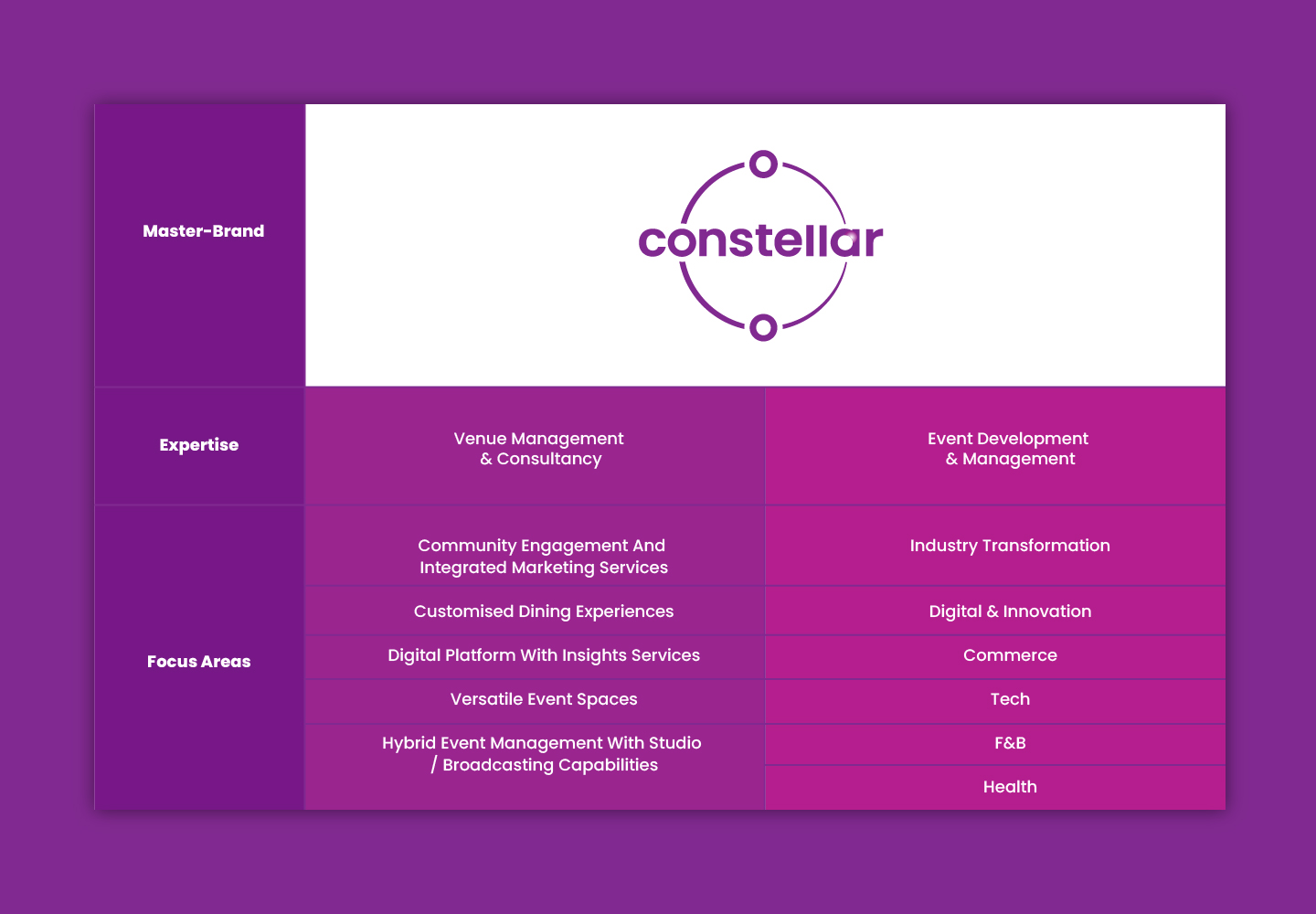 Products & Services
Tangible developed a few alternative brand architecture models to test with stakeholder. The result was the master brand, Constellar having two competencies: Venue Management & Consultancy and Event Development & Management. Under the event competency there are six focus areas that reflect the strategic ambitions of the business.