contact //
Healthy Building Consortium The healthy building experts offering you a full range of robust & reliable solutions
Healthy Building Consortium
The healthy building experts offering you a full range of robust & reliable solutions
Environment Consulting branding - As communities emerge from a post-pandemic world, the desire for better spaces is at an all-time high. There are many opportunities to reshape our interactions with built environments, from unhealthy working spaces to poorly managed buildings.

Healthy Building Consortium (HBC) aims to work with developers and building owners to adopt intelligent solutions to improve workspaces for customers, clients, and employees. HBC is a growing consortium comprising; Gush (Paints), Arid (Air Solutions), IFSC (facilities software), Smarten Spaces (workplace management), uHoo (air censors) and GreenA Consultants (sustainability consultants).

While making it easier for businesses to obtain the necessary green building certifications, HBC is well-positioned to combine their skill sets to create healthier environments for both new and existing buildings.

Tangible worked with the core team to articulate HBC's Vision, Mission & Values and then to bring them to life through their brand promise, brand architecture and visual and verbal communications system.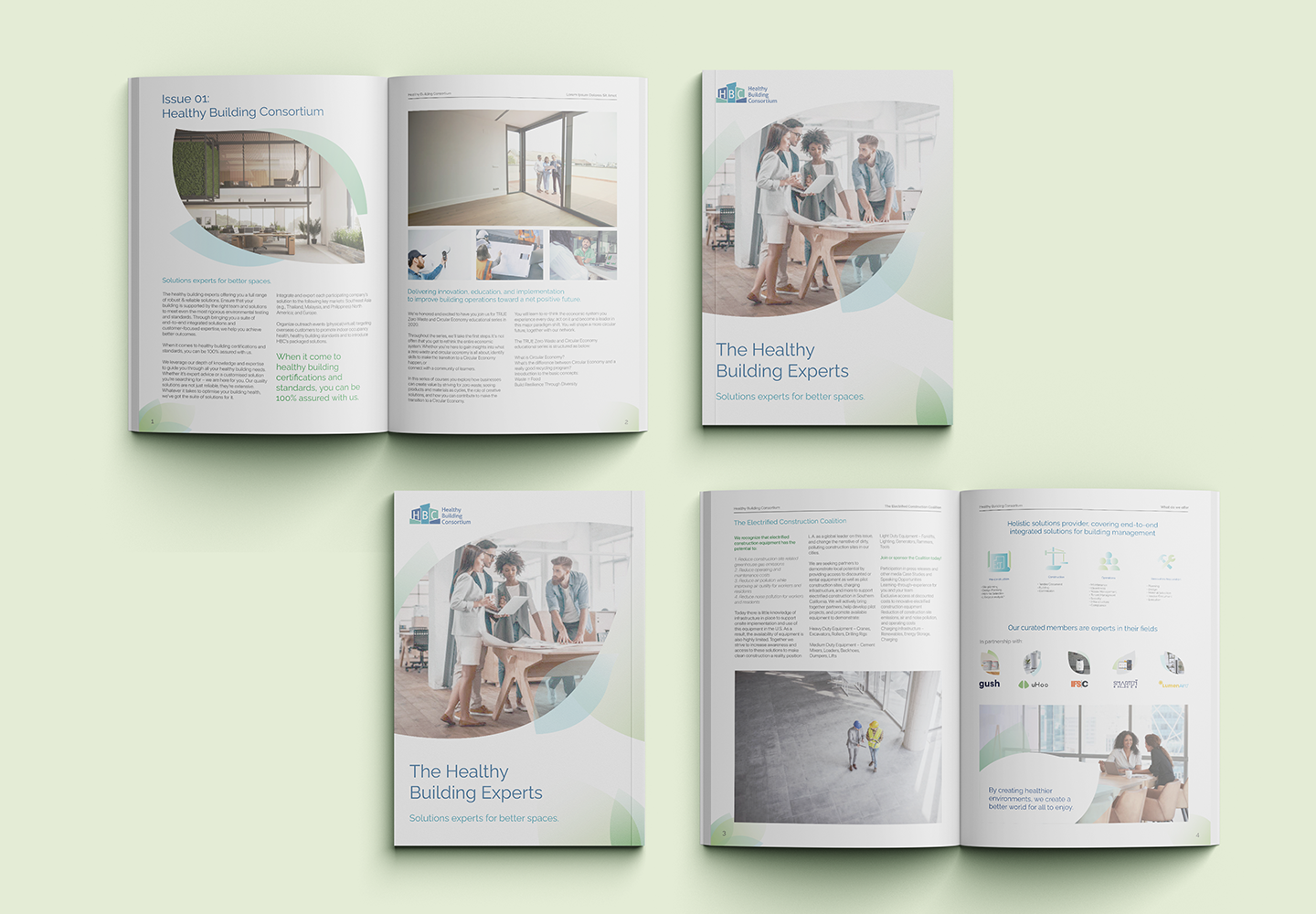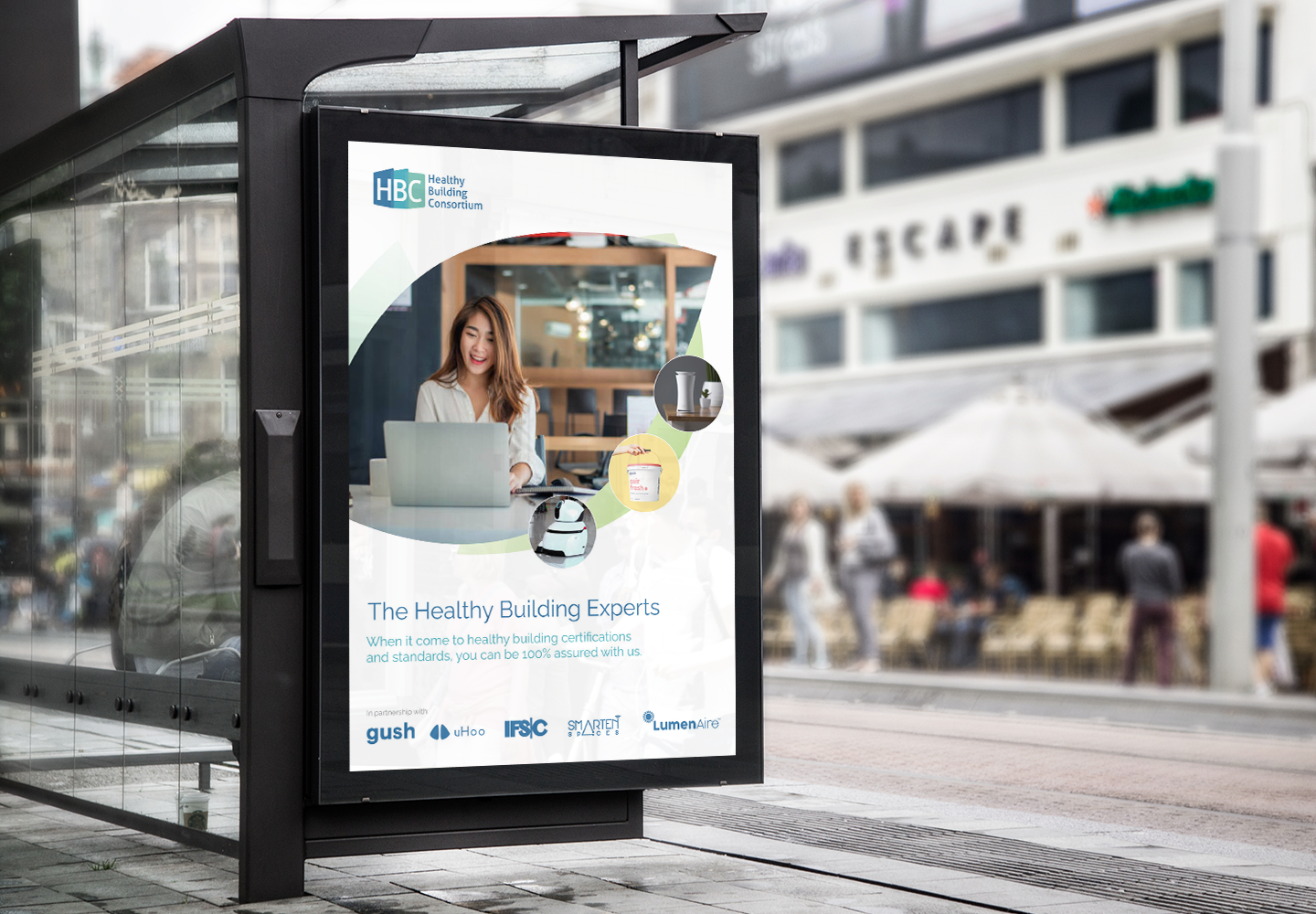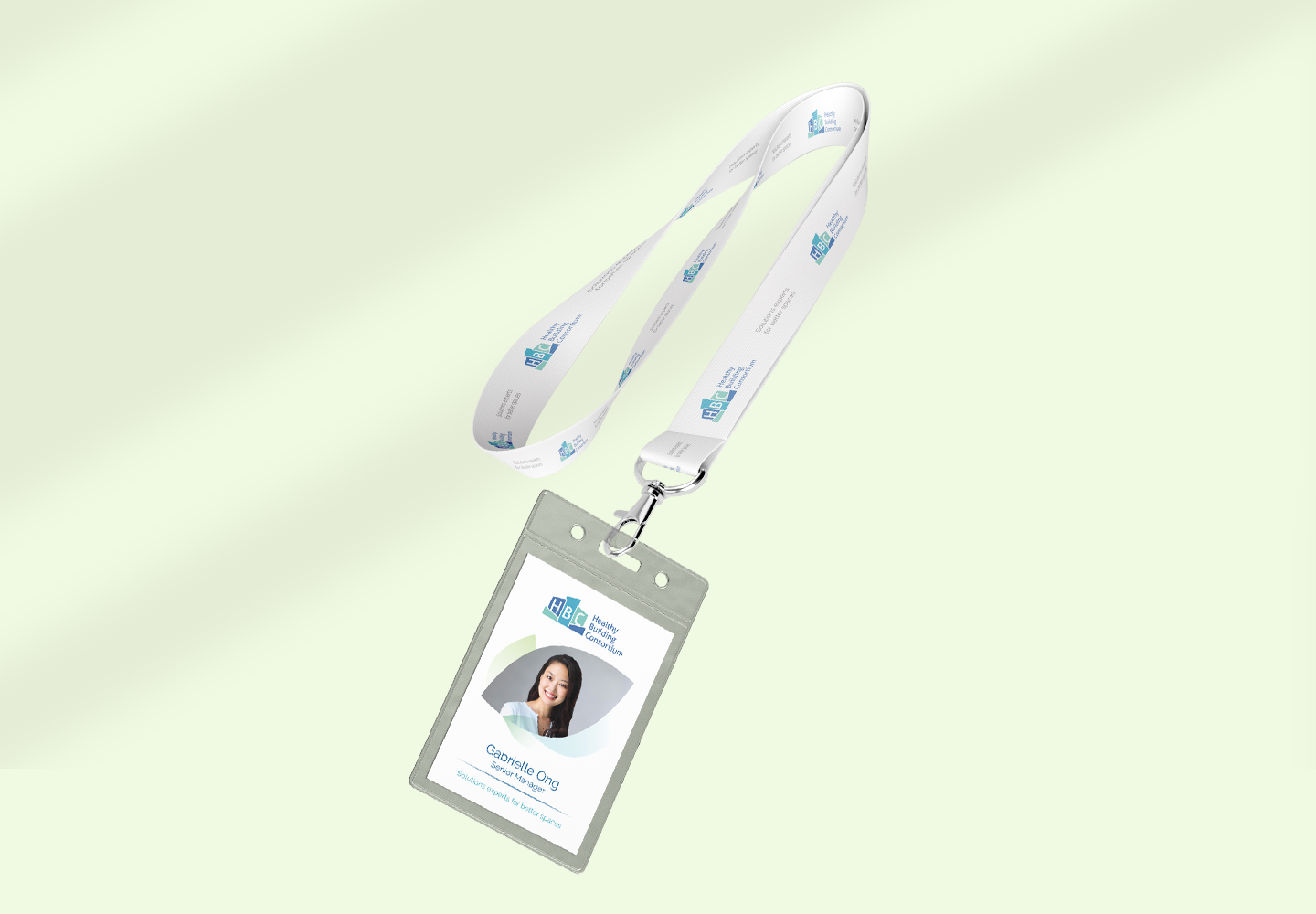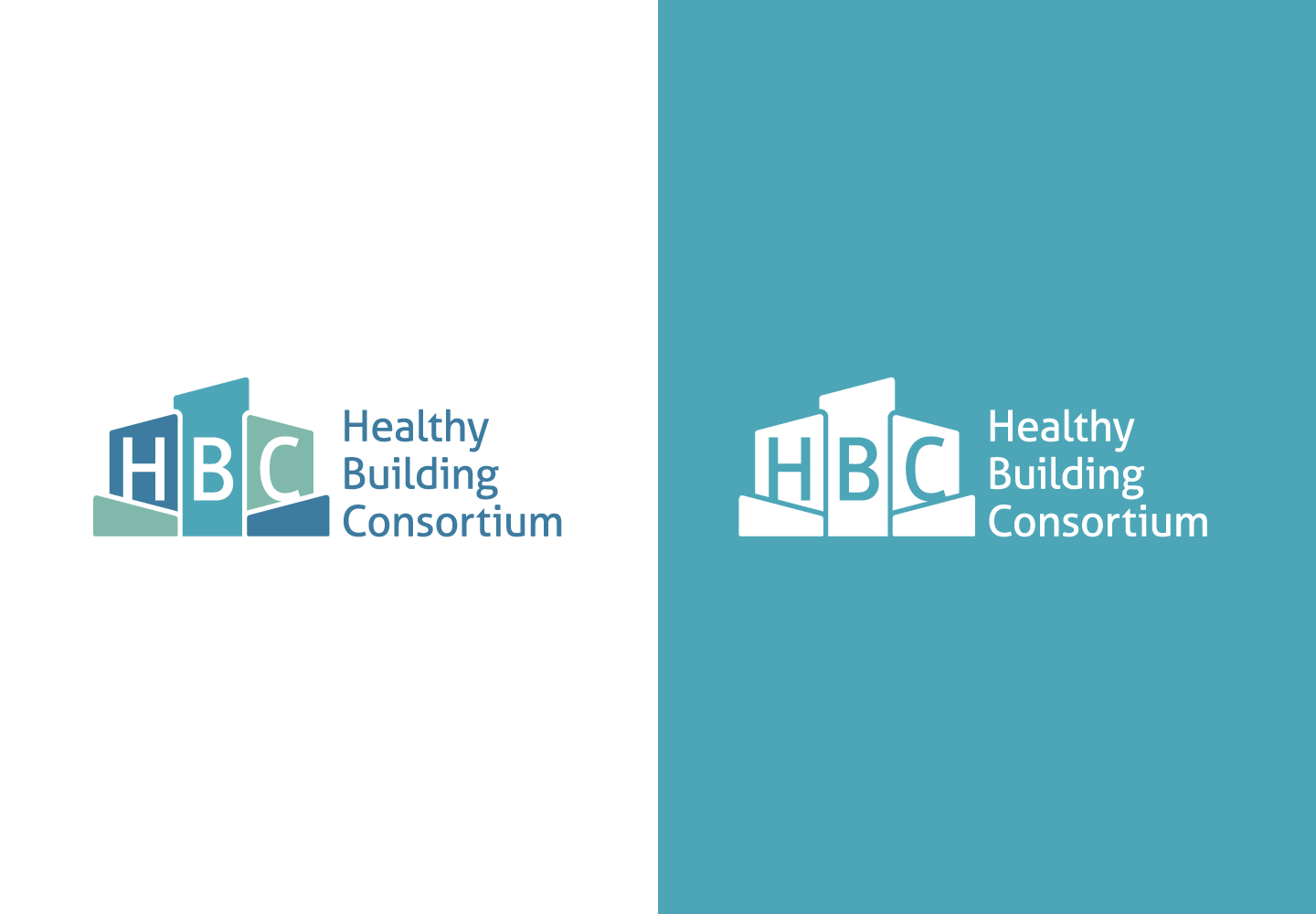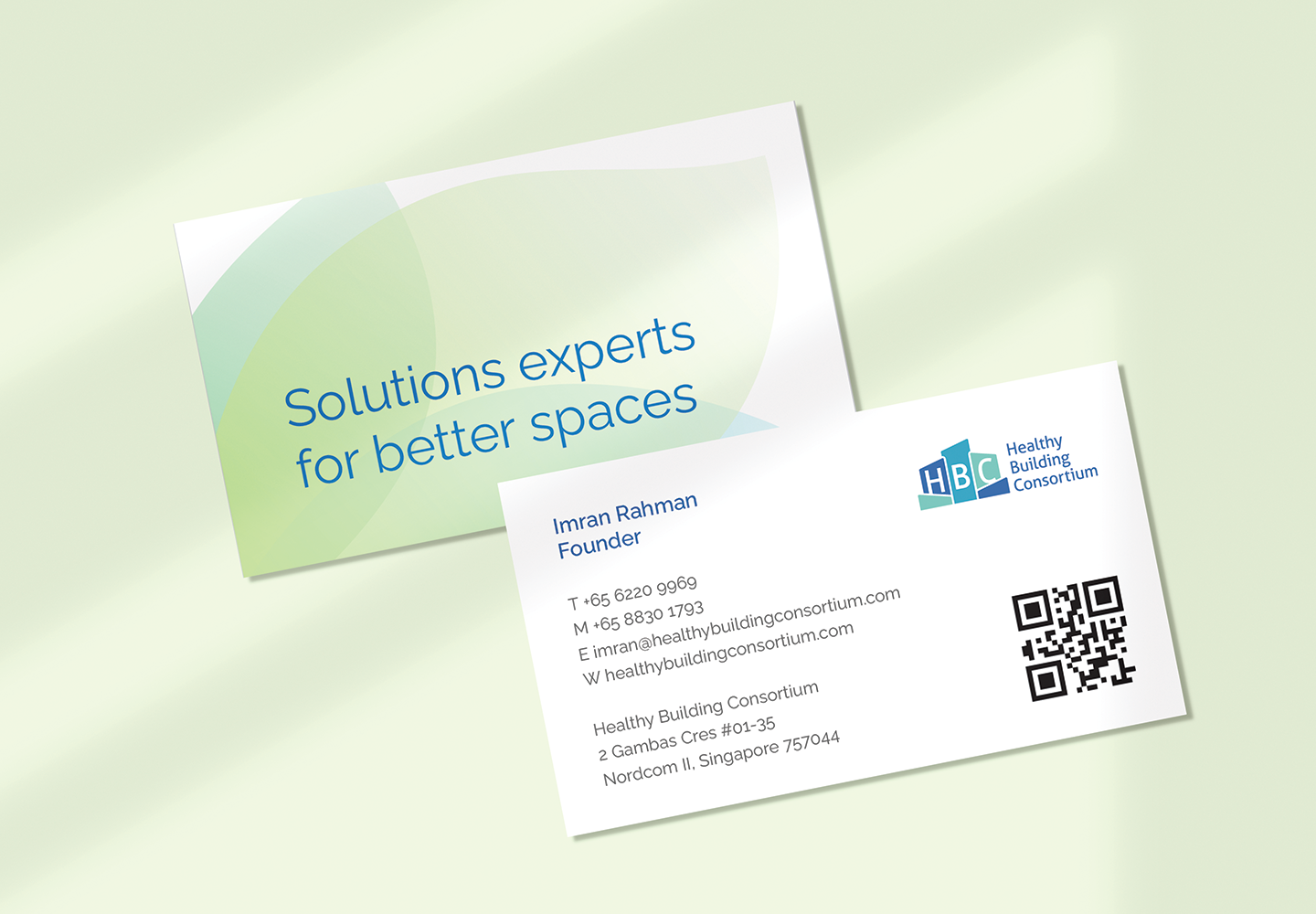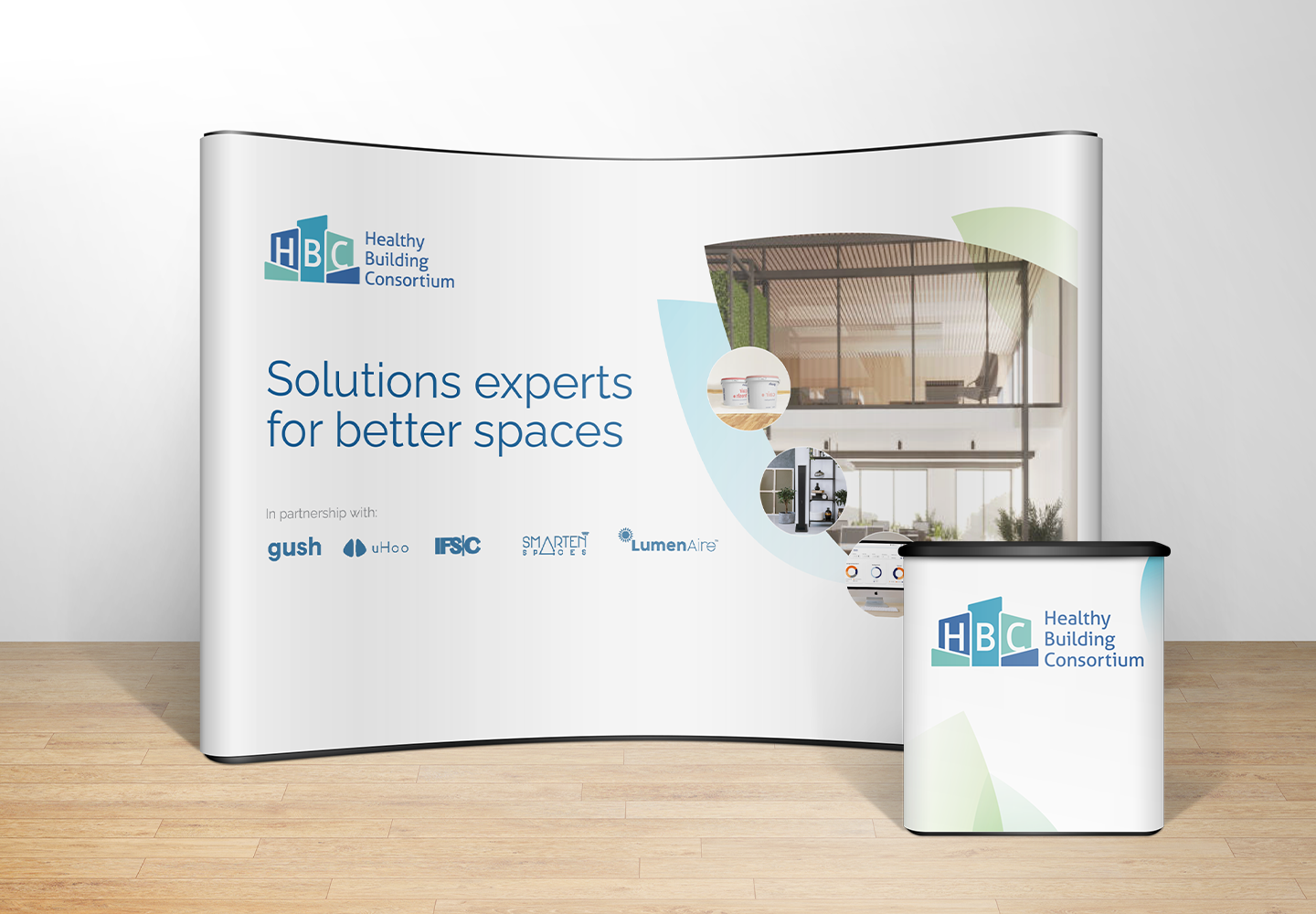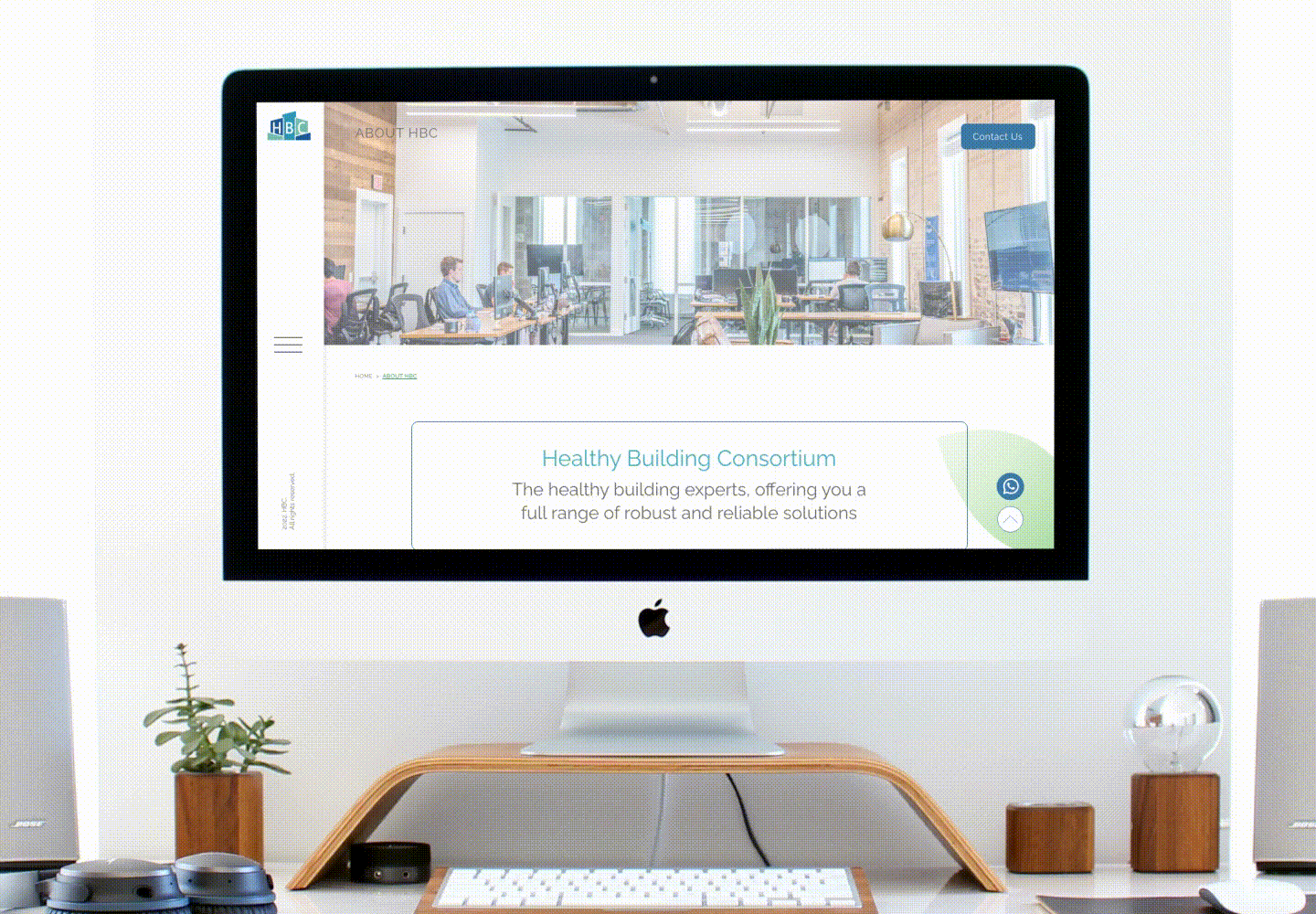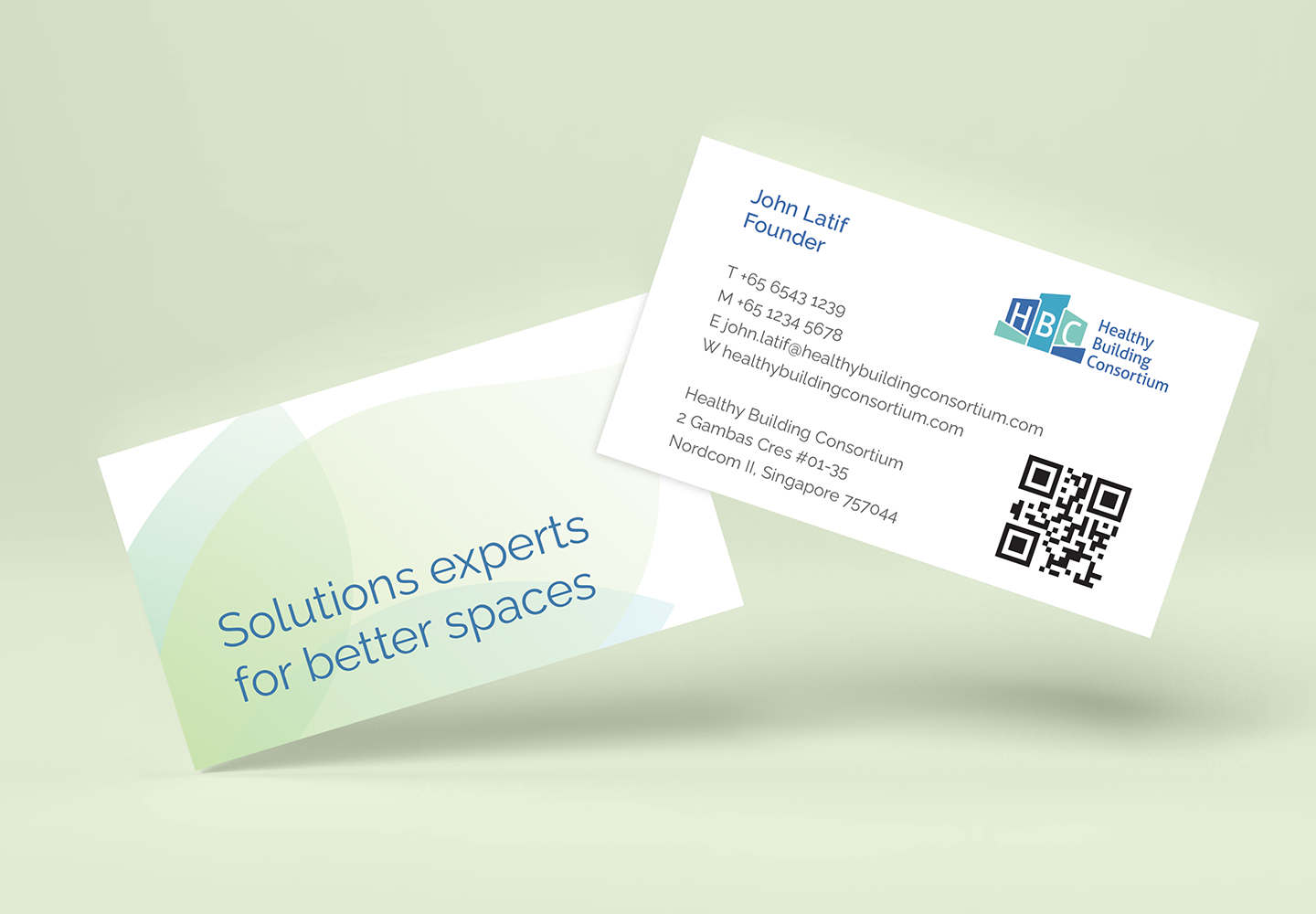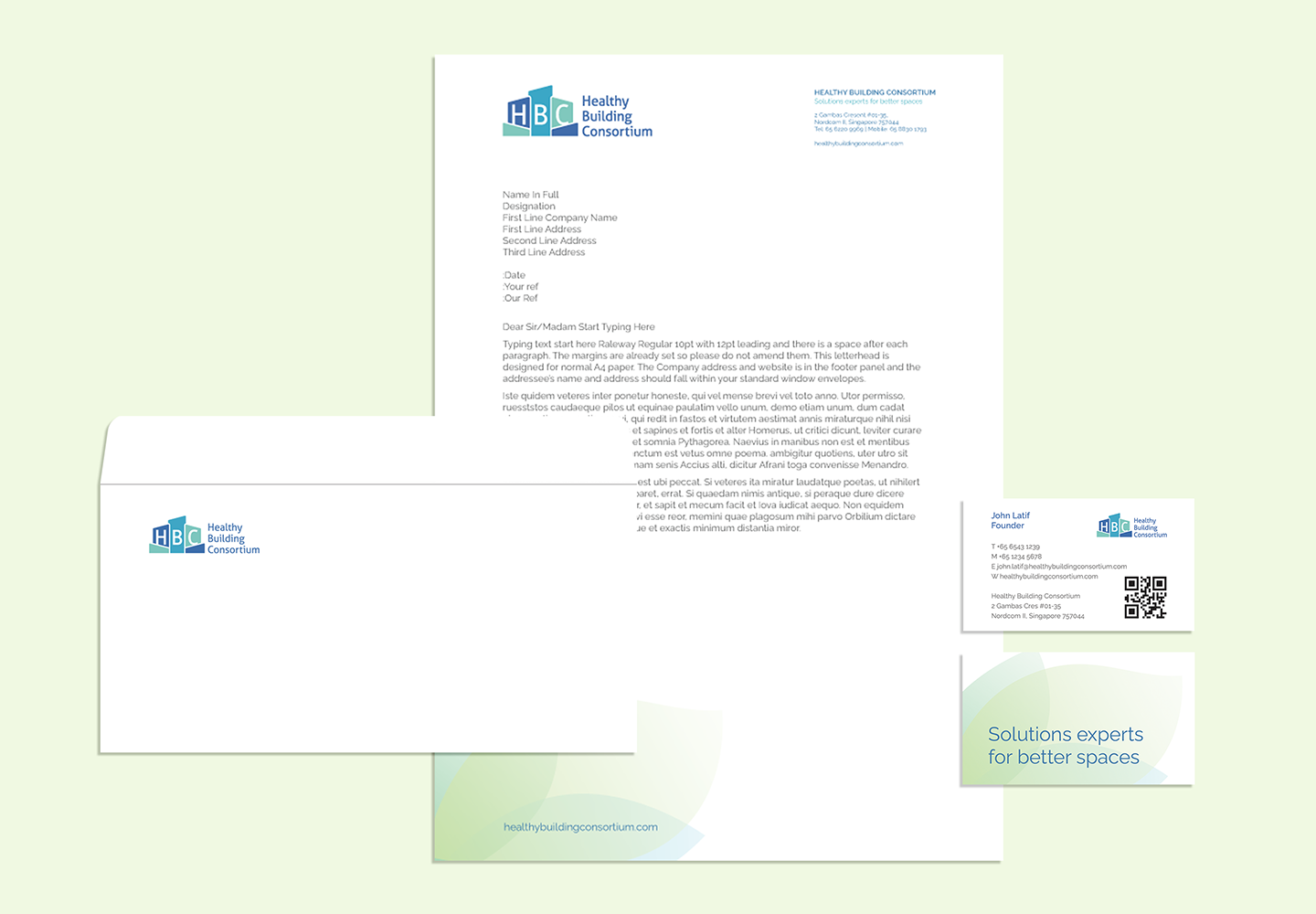 Marketing & Communications
Tangible developed the name, identity and Visual Core Element system for HBC based on consumer research findings and management's aspirations. The logo and visual system allow for multiplicity, meaning within the built environment sector, the visual system can include more partners with a broader range of services.
Together with a Messaging House, the system reflected a more inclusive and thoughtful approach to building better spaces. Tangible then developed a website, which reflected the team's business objectives to engage different stakeholder groups.